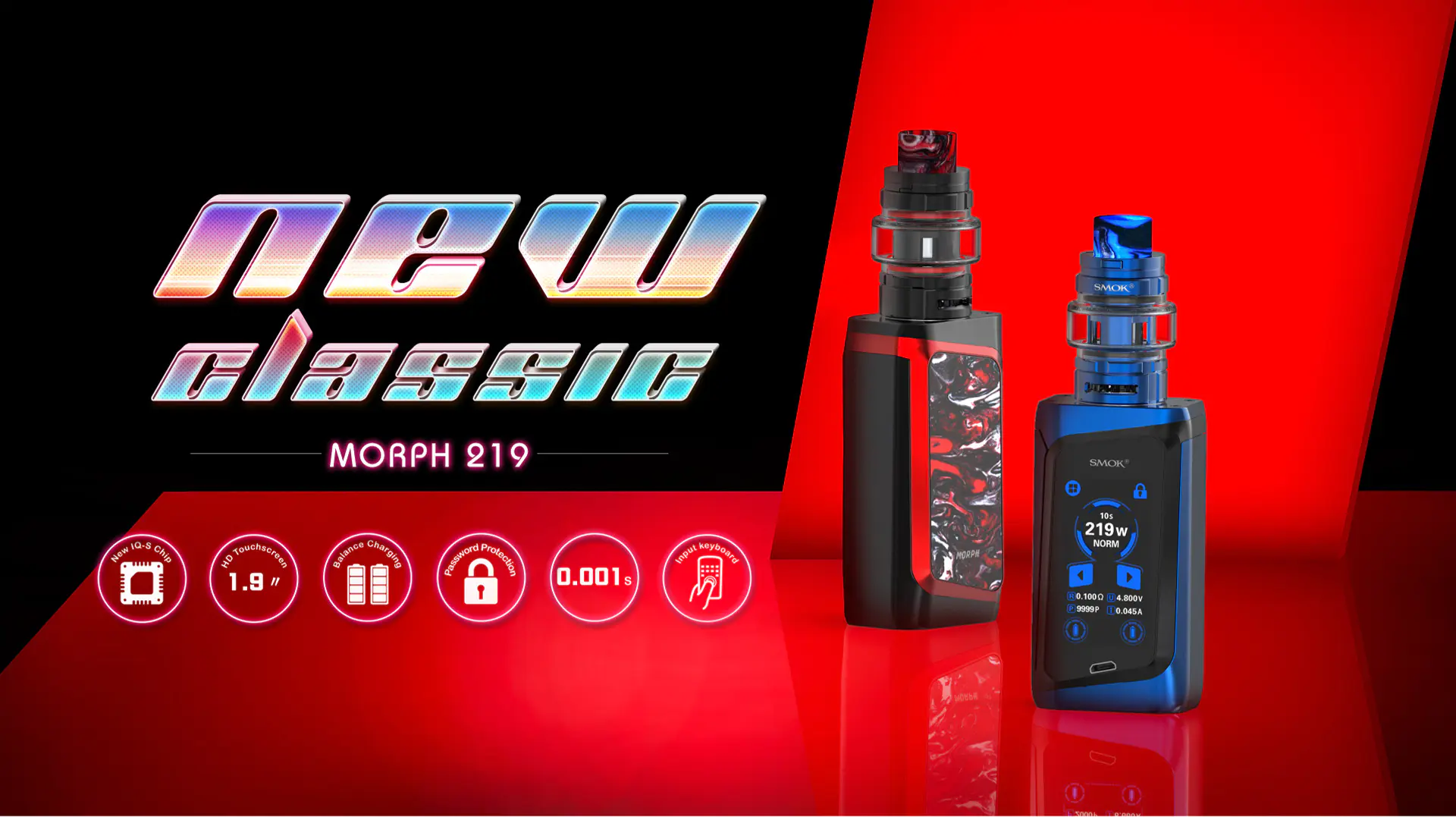 Morph 219 kit, an outstanding example of top-notch craftsmanship and advanced technologies. It is the world's 
first mod designed with input keyboard, which is a revolutionary change for mod operation! It also improved 
the inner chip, shortening firing time to 0.001S! As for screen, its 1.9" touch screen can offer you convenient 
operations. Its max output power is 219W, easily to satisfy the cloud chasers. TF tank is included in this kit, 
with 6ml e-liquid capacity and two powerful coils, it would provide best flavor and cloud.
Innovation keeps changing the vaping experience!
5 COLORS AVAILABLE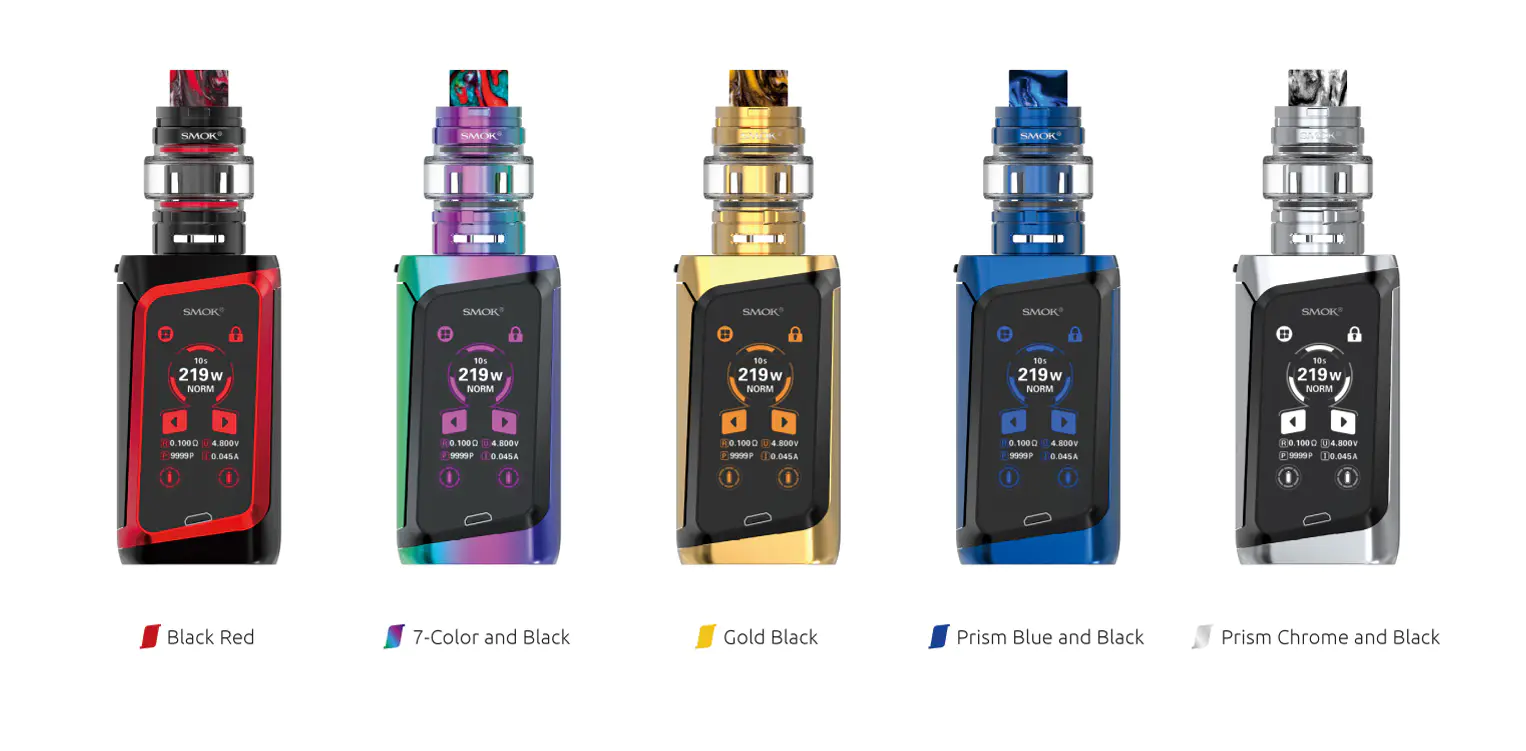 Bulb Glass Protestive Silicone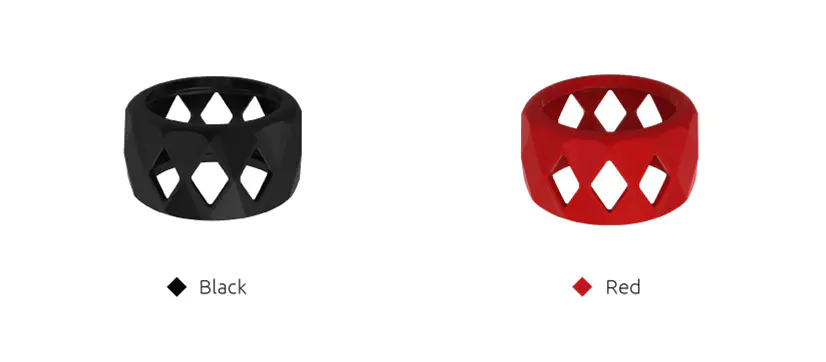 CLASSIC & MODERN
Morph 219 is a perfect combination of classic style and modern trend. The whole mod has glossy finish and at the 
back it is inlaid with exquisite IML resin. Although it has similar appearance with the legend RHA220W, Morph 219 
has fully improved whatever in material or performance, it can be the new vaping fashion!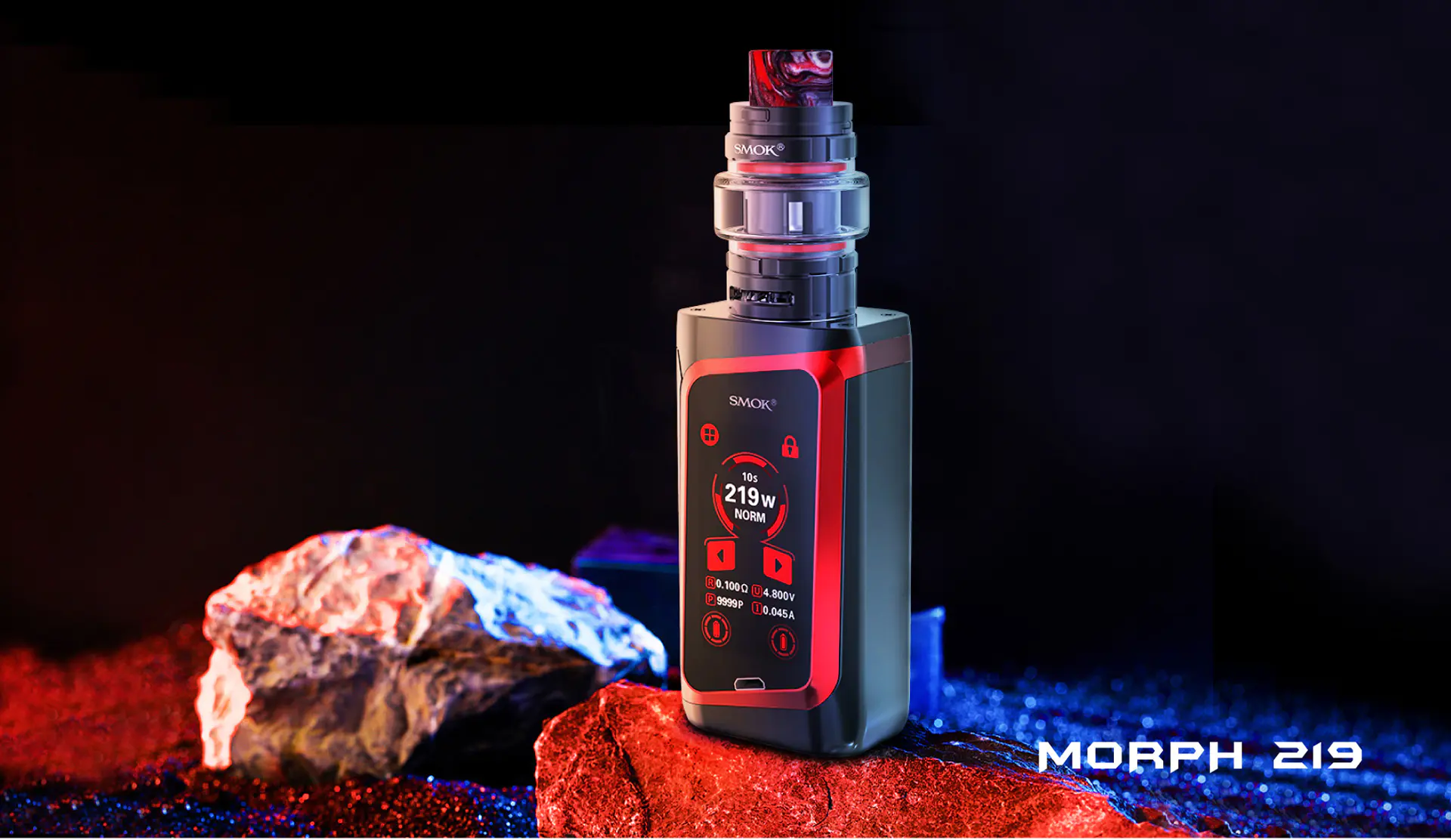 THE KIT INCLUDES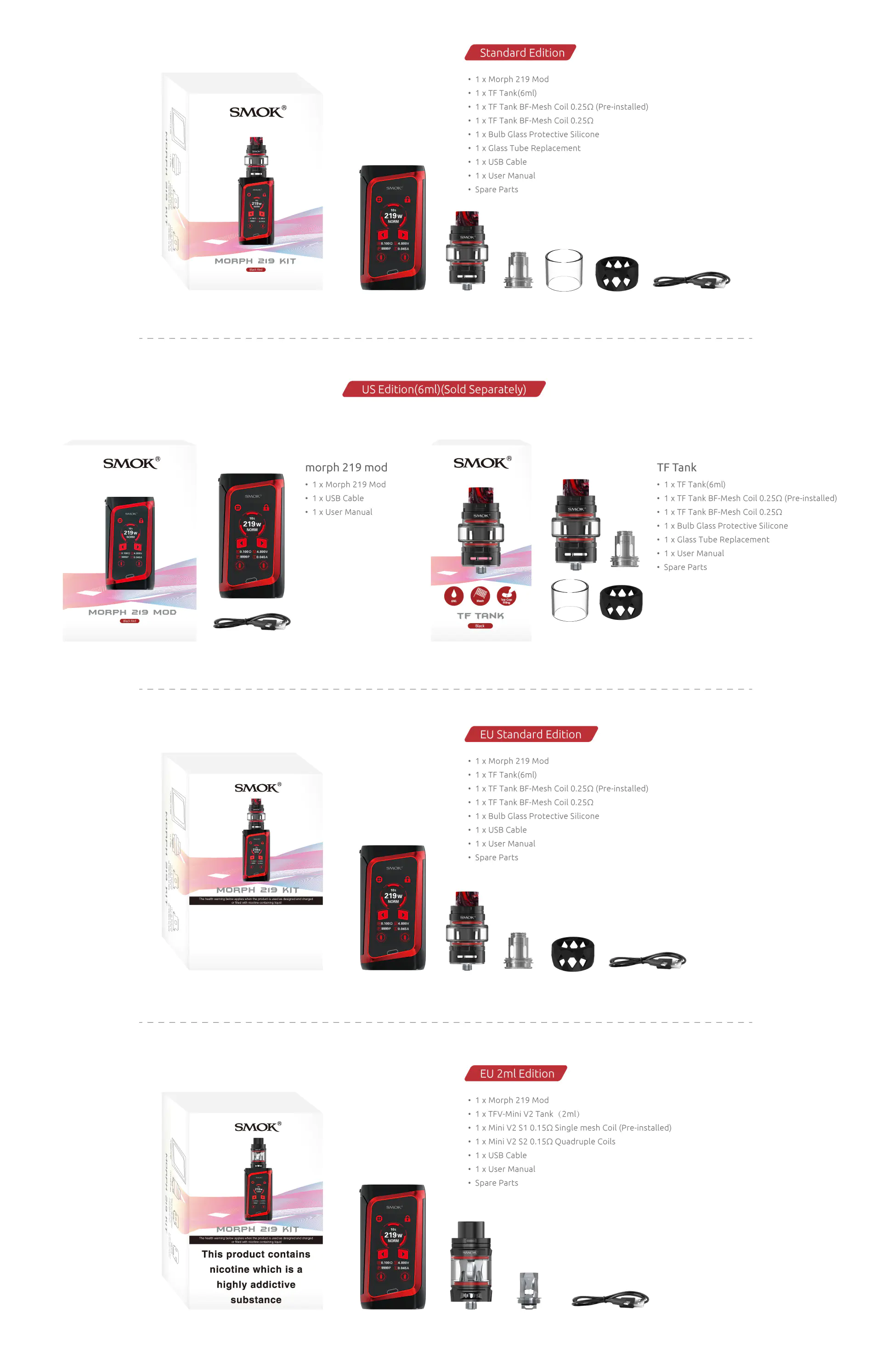 COMPONENTS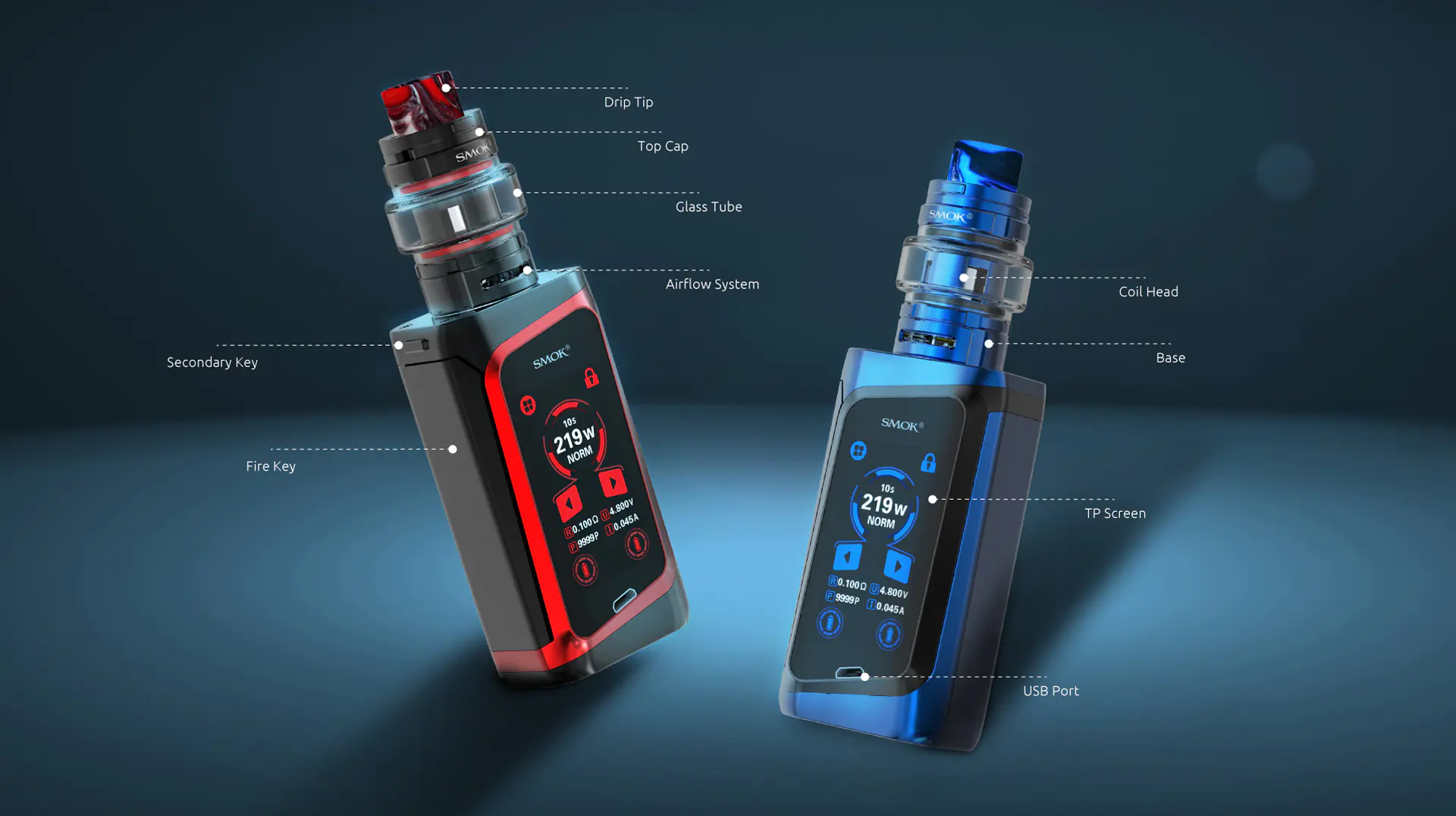 SPECIFICATIONS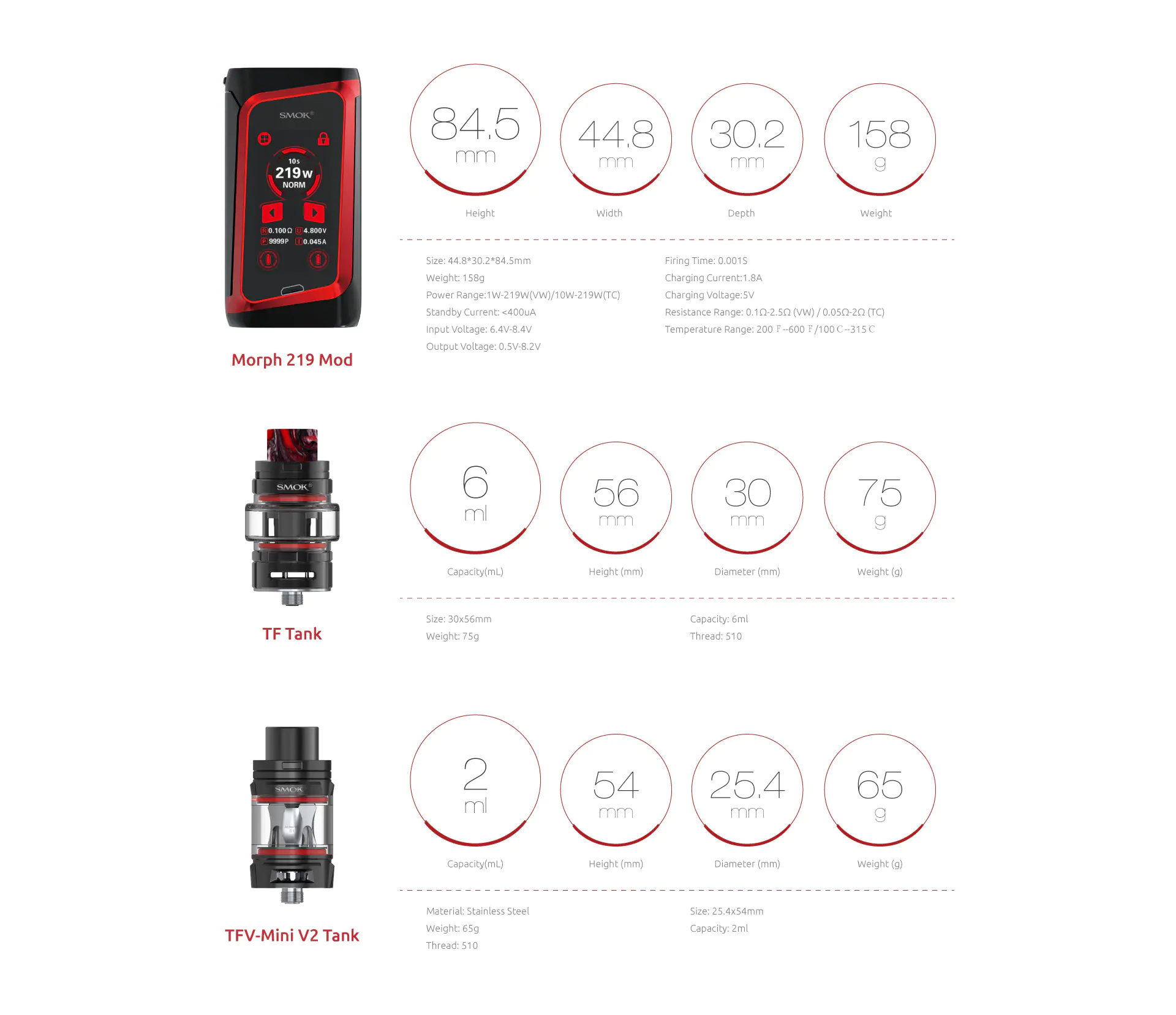 TOUCH SCREEN
Morph 219 owns a 1.9'' colorful touch screen, which is very responsive, most of the op-
-erations can be finished with a simple touch.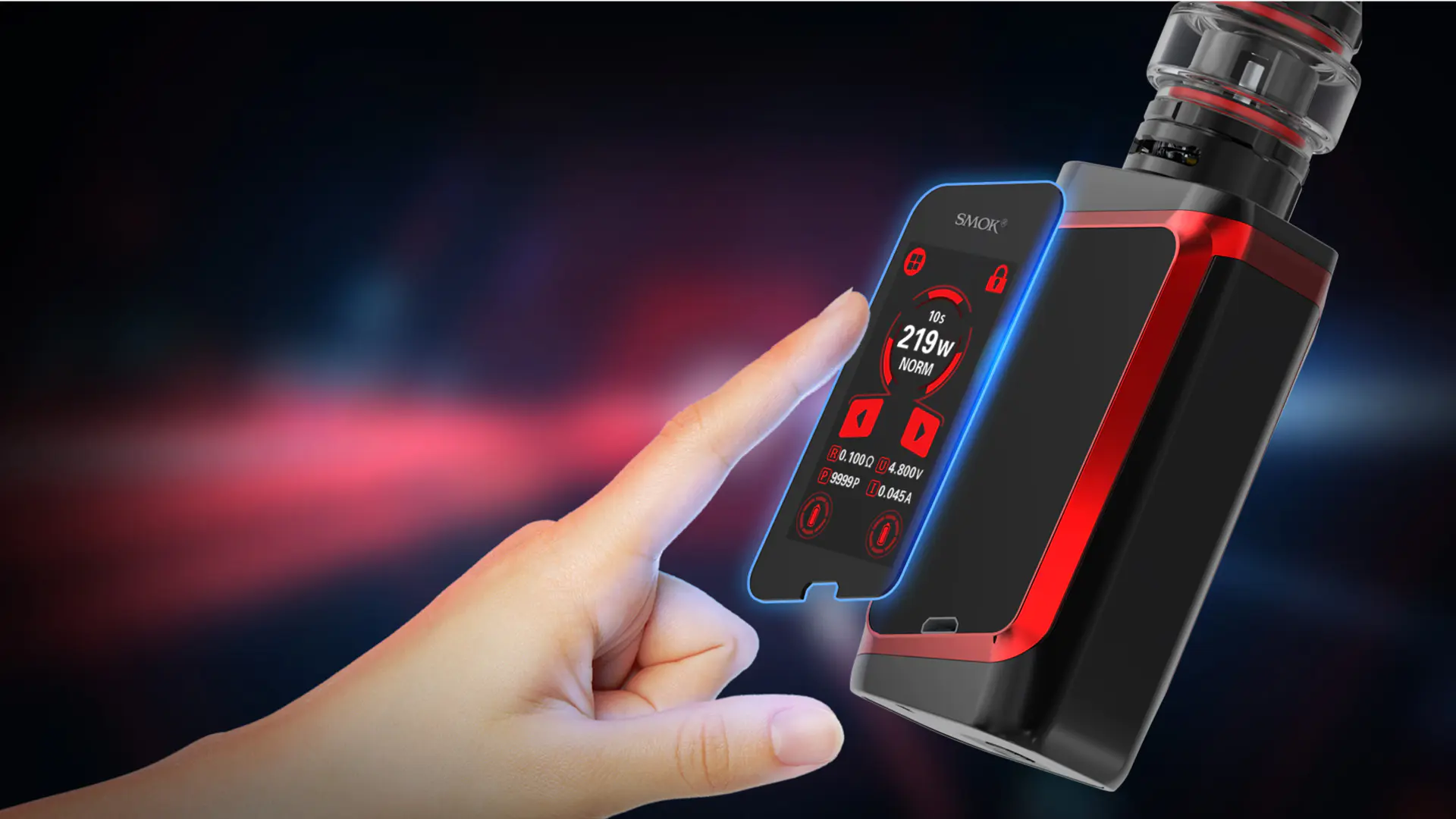 BRAND NEW USER INTERFACE
Newly upgraded UI by SMOK team provides more clear and detailed vaping information, such as VW/TC MODE, vaping effect, voltage, battery level, etc.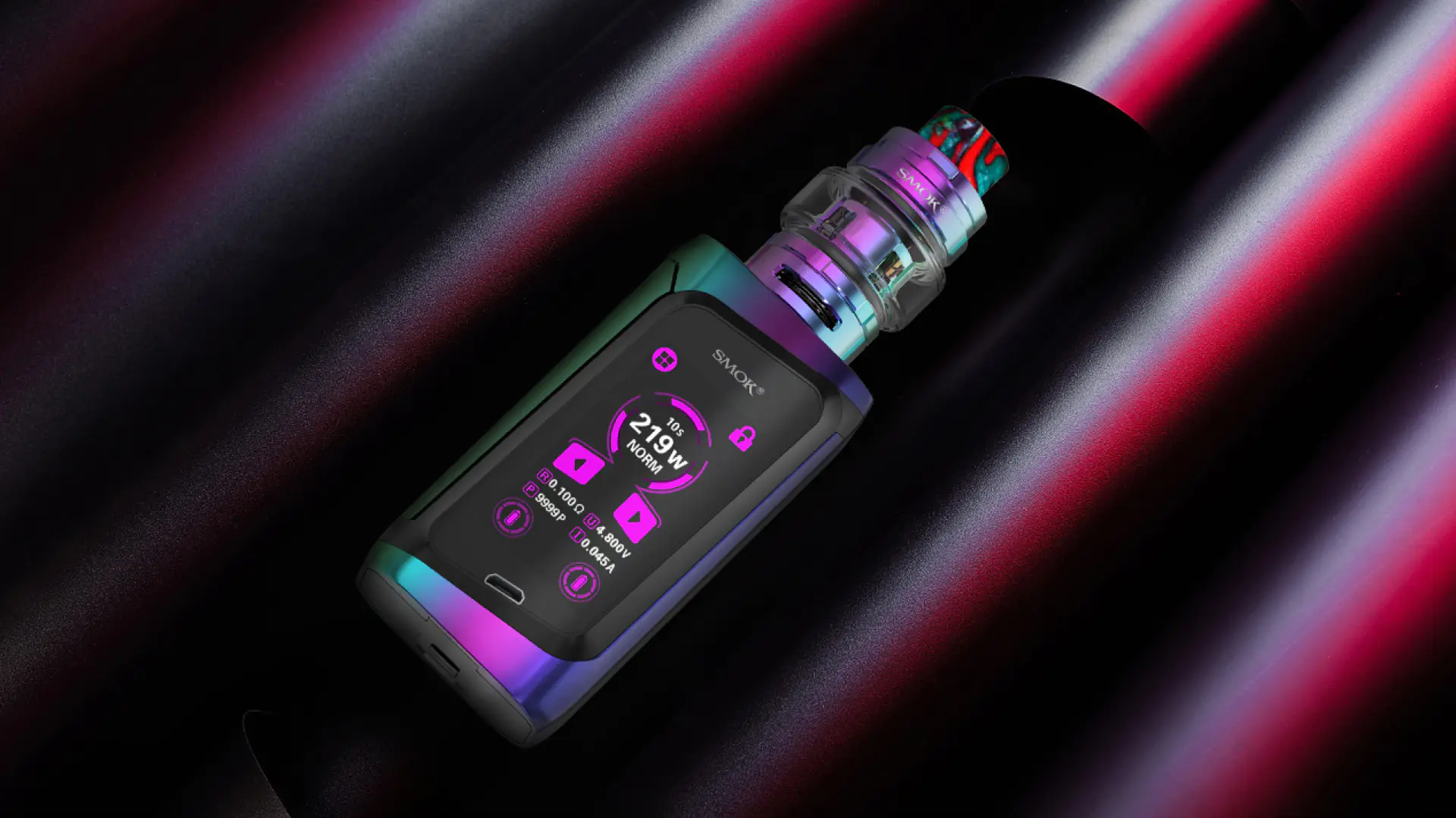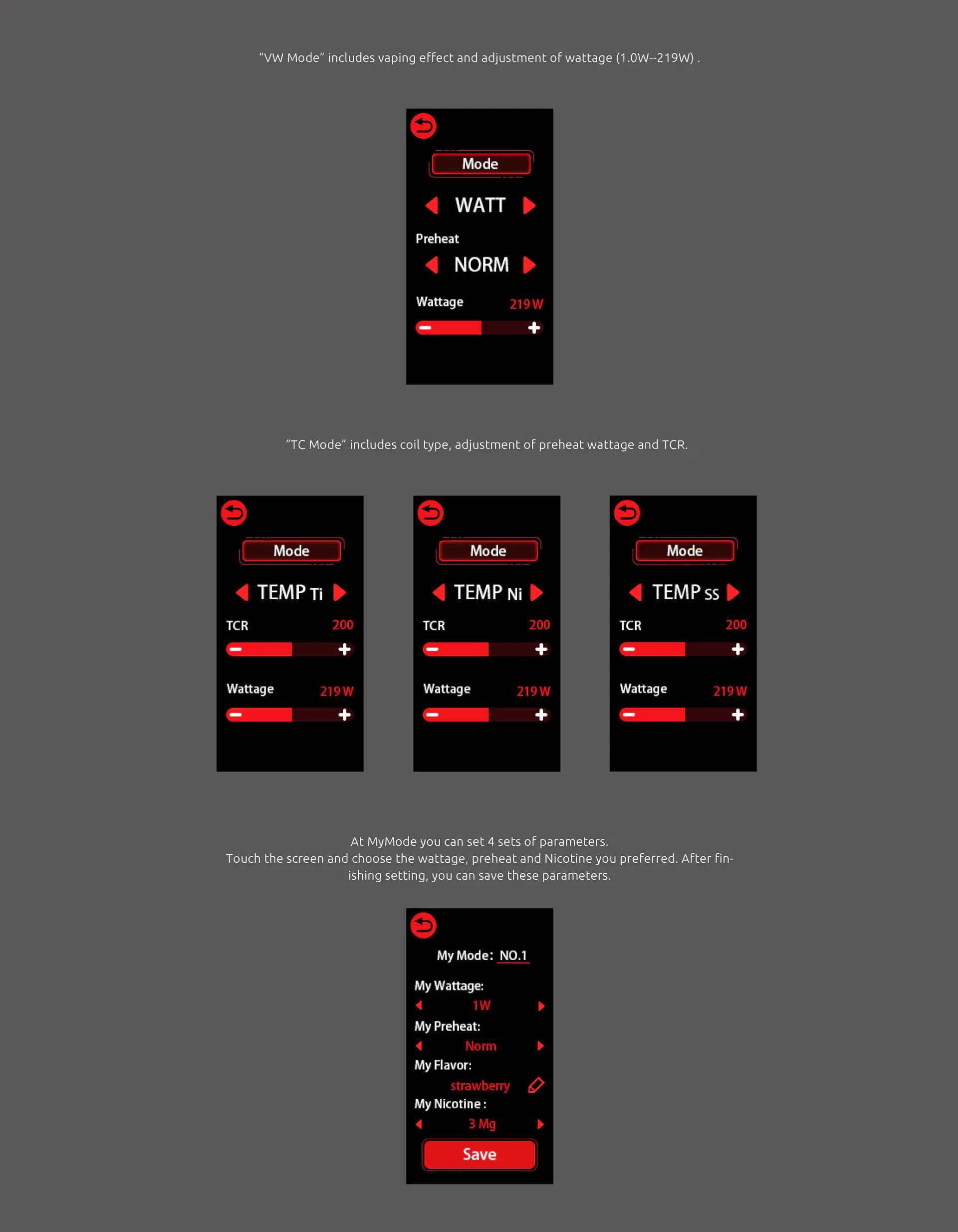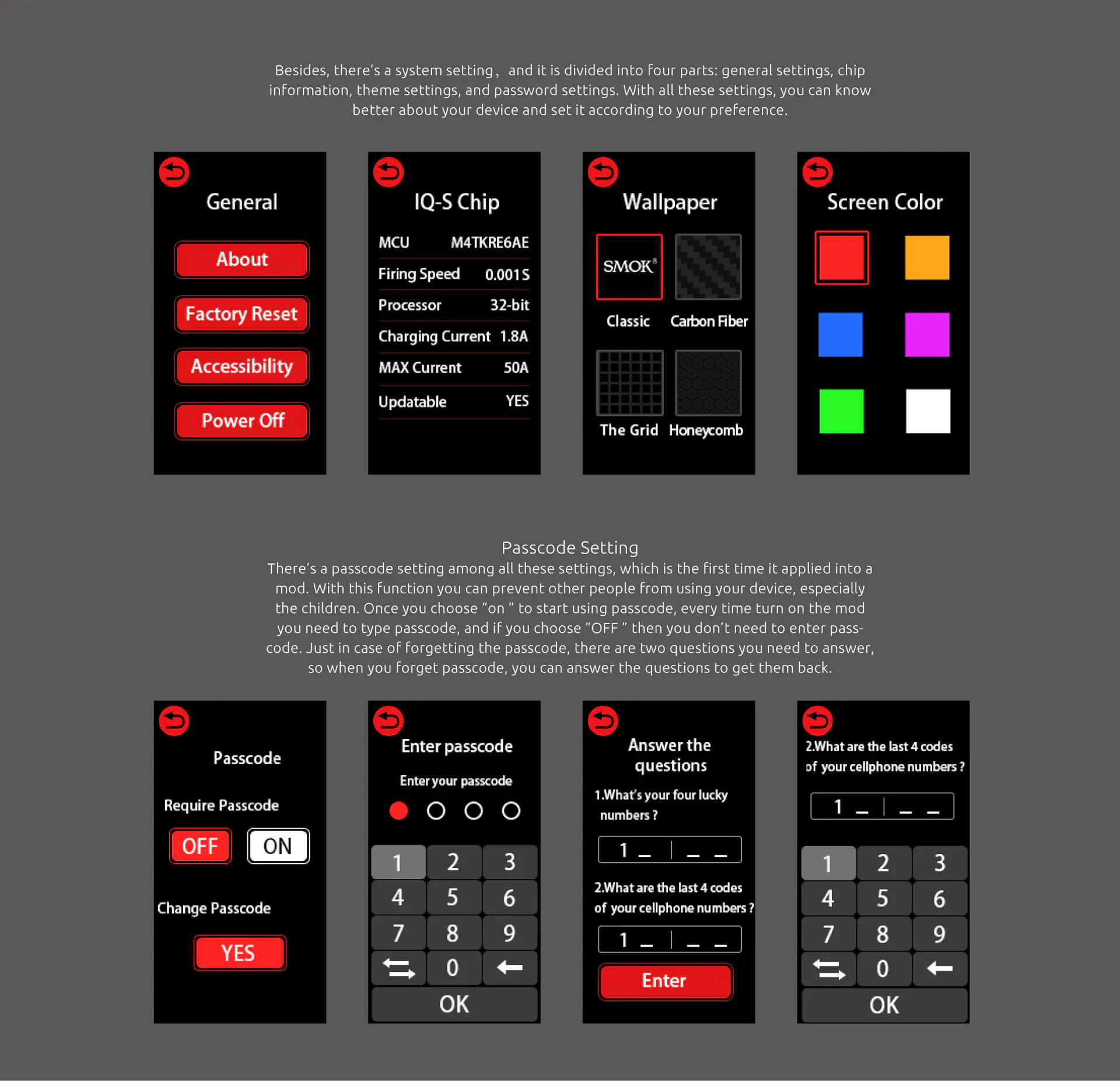 SECONDARY KEY
Morph 219 has a secondary key at left, right above the fire key, it can be used to lock/unlock the touch function 
and light/black the screen. When you vaping, touch function would be automatically locked, you must long press 
the secondary key to unlock it.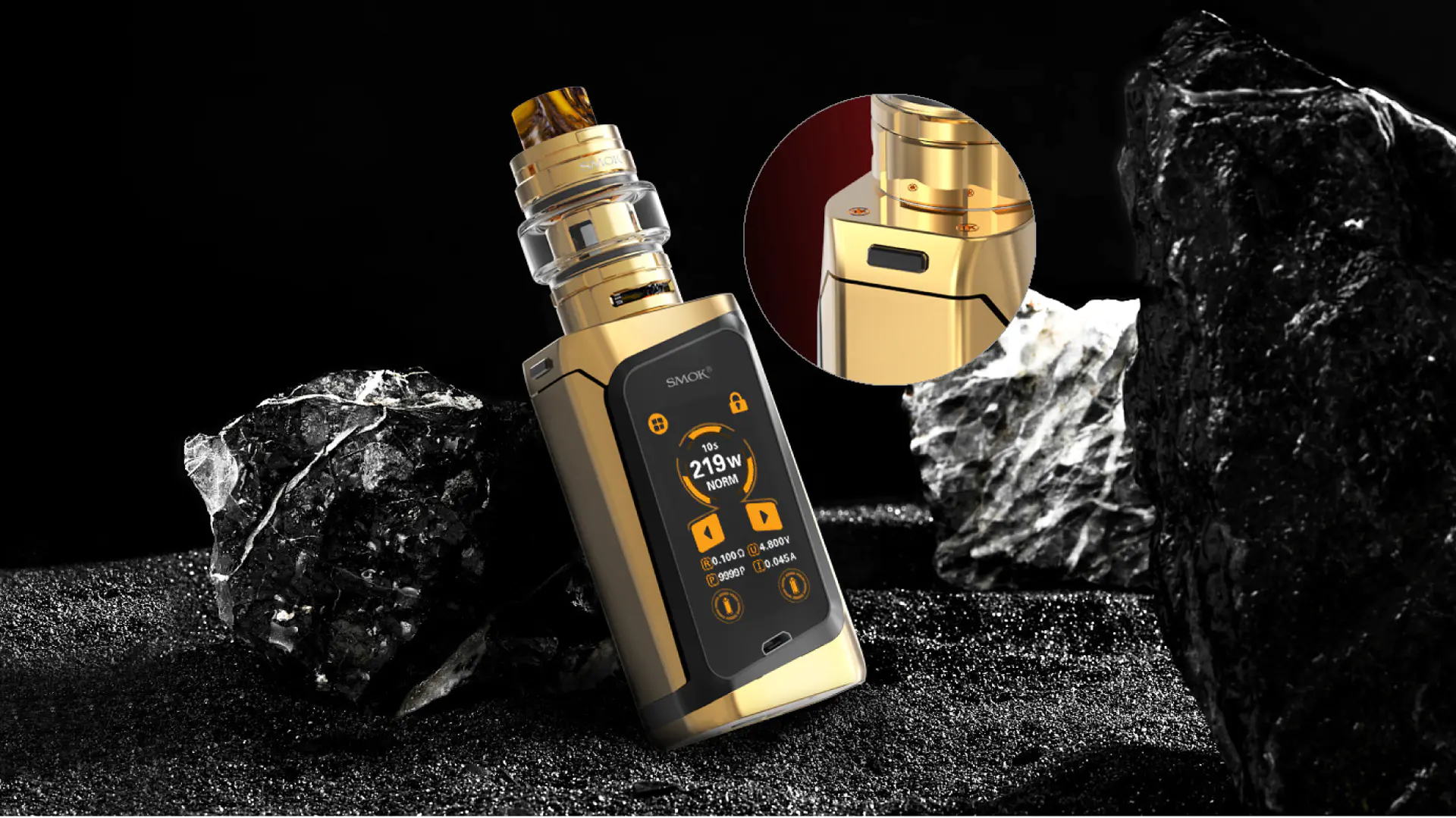 ERGONOMICALLY DESIGNED FIRE KEY
Morph 219 has a big lateral fire key, which is on the left side of the mod, much easier to operate than right side ones.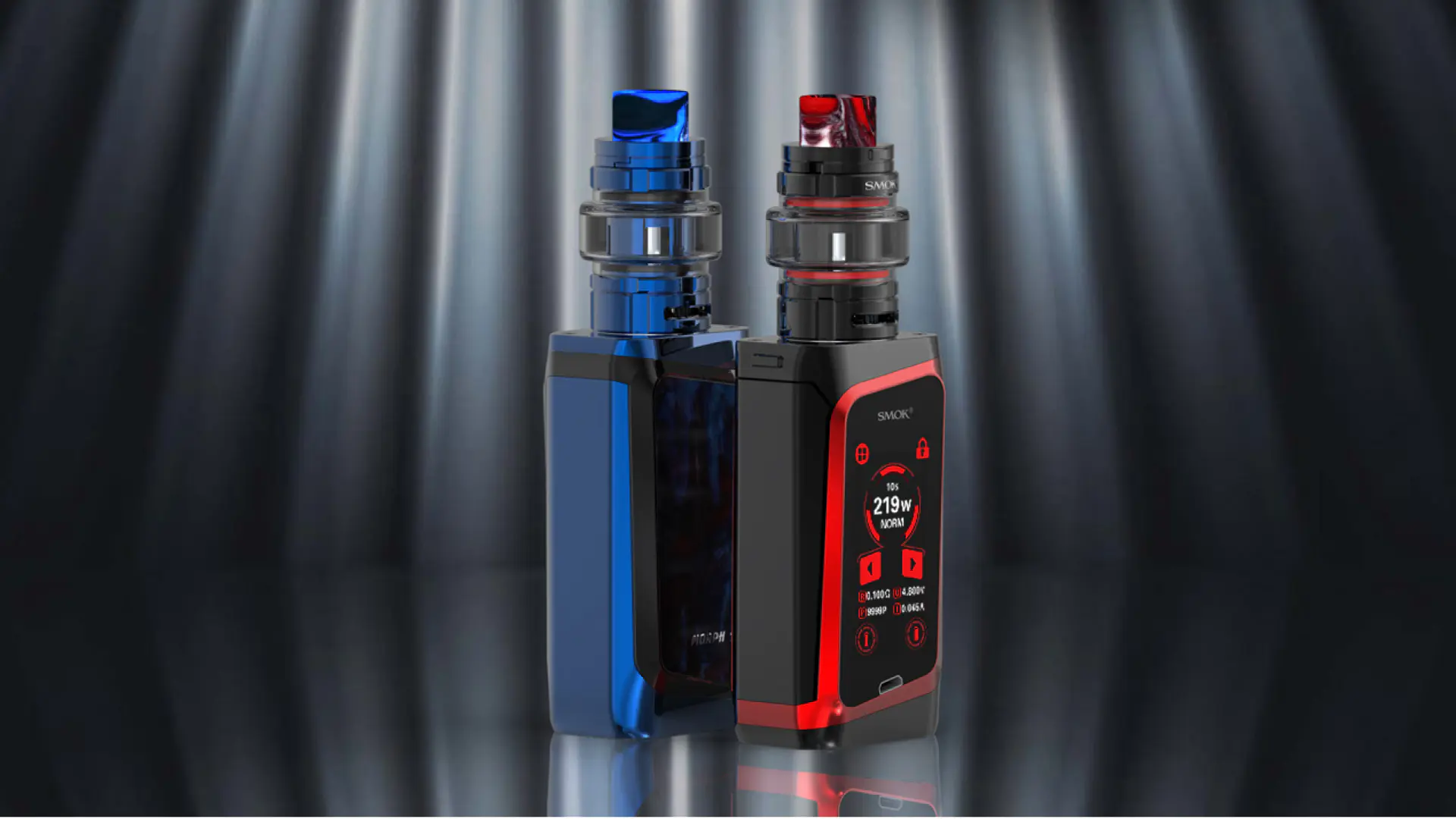 219W OUTPUT POWER
The max output power of Morph 219 can up to 219W, which could ensure longer vaping time and satisfy 
vapor chasers.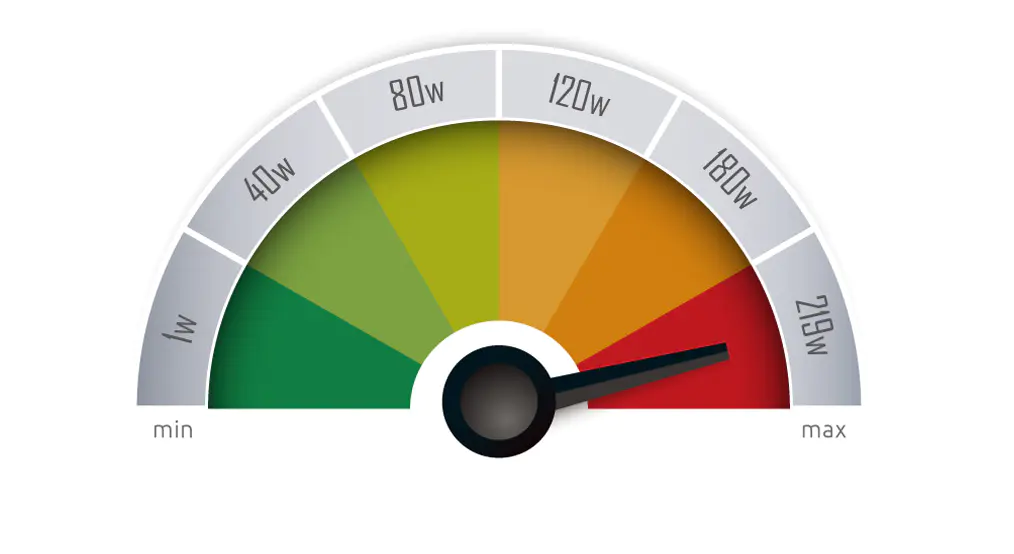 BATTERY INSTALLATION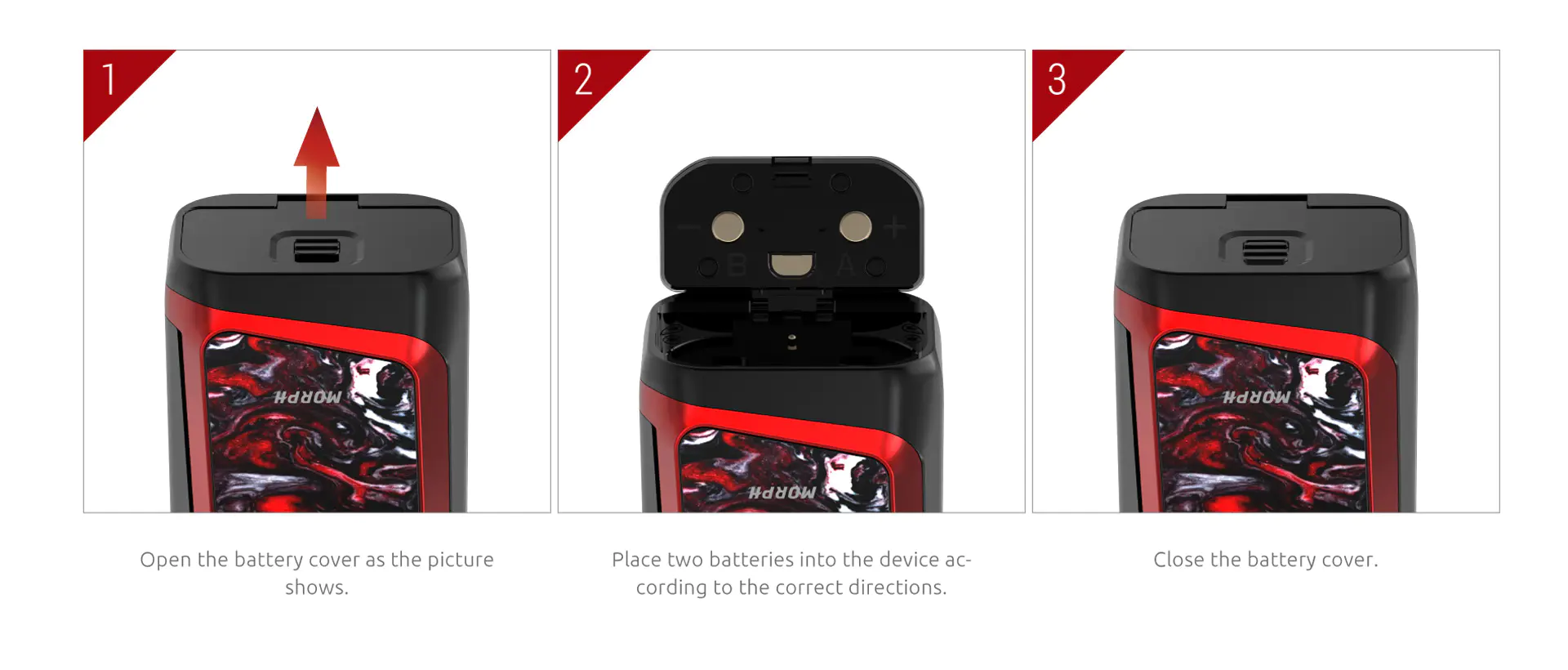 MULTIPLE PROTECTIONS

Morph 219 provides multiple types of protections to avoid potential risks.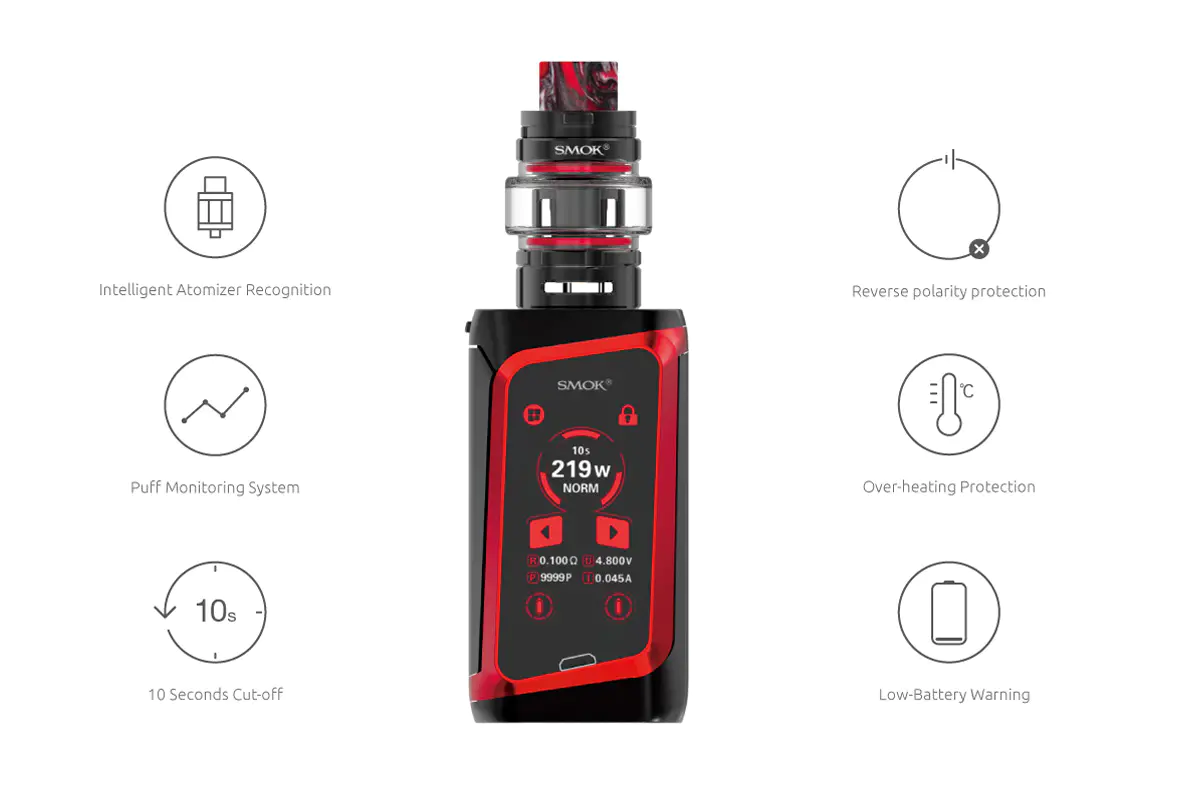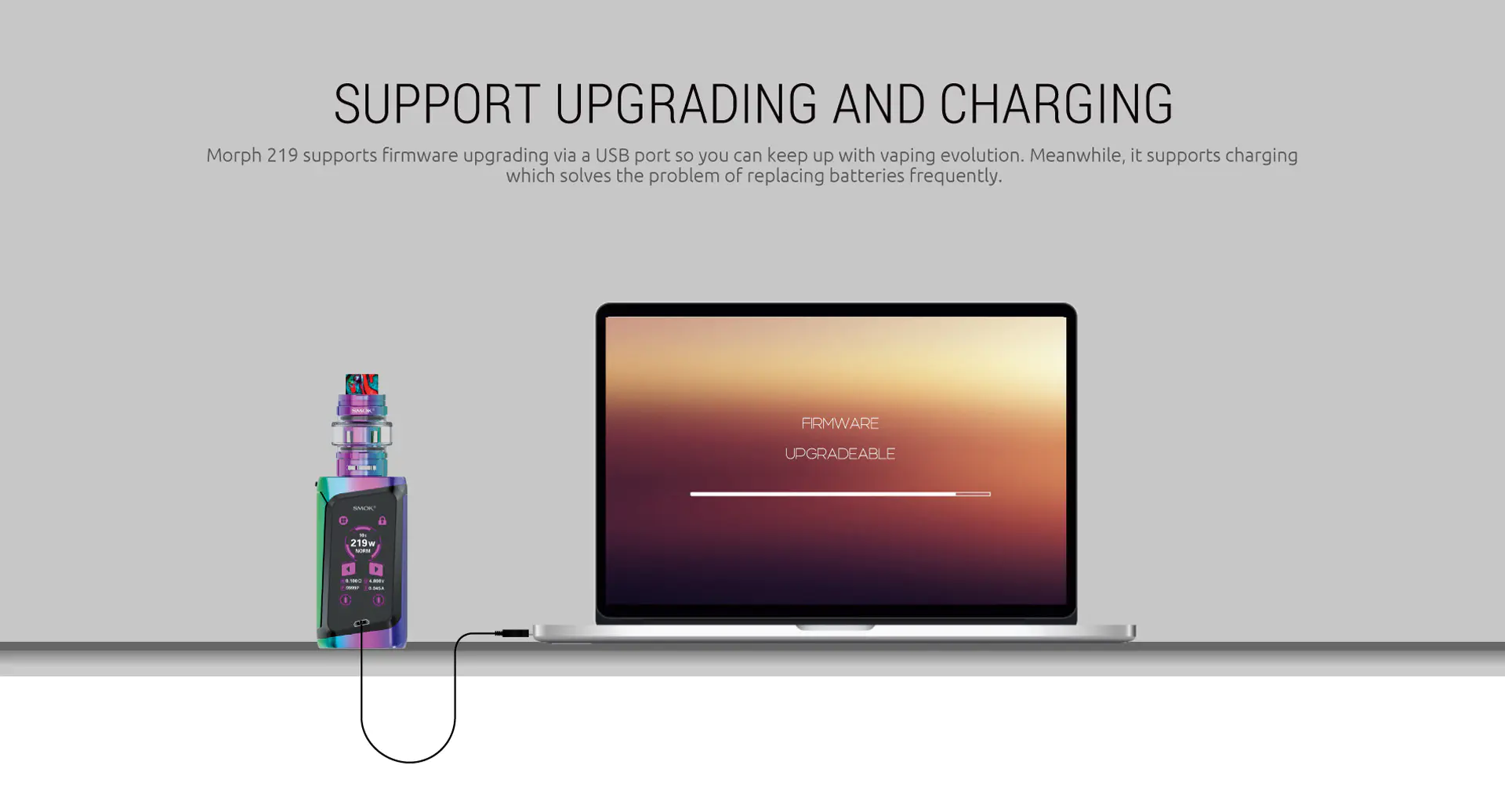 TF TANK COIL FAMILY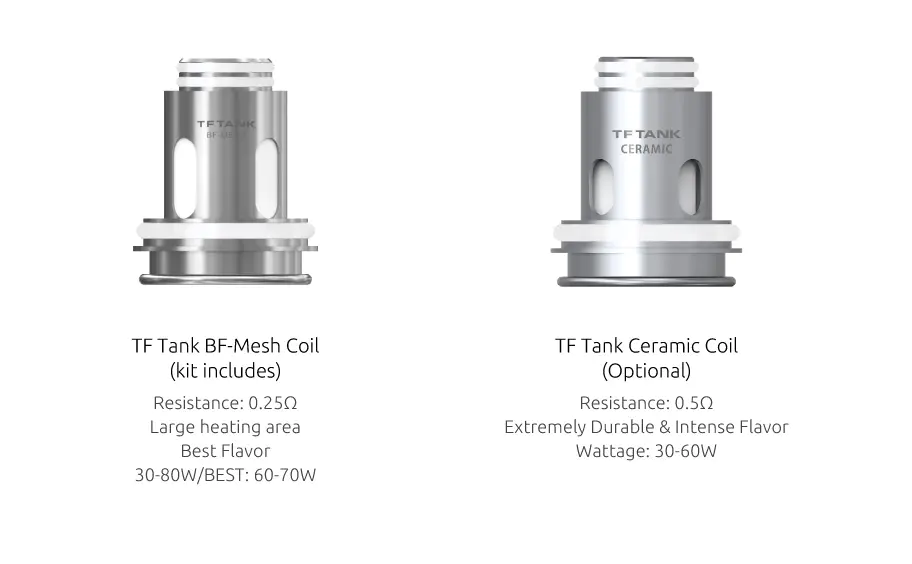 COLORFUL RESIN DRIP TIP
TF tank uses colorful resin drip tip, with fancy and healthy material, sleek and beautiful colors, it is a perfect accessory. 
You can buy them separately.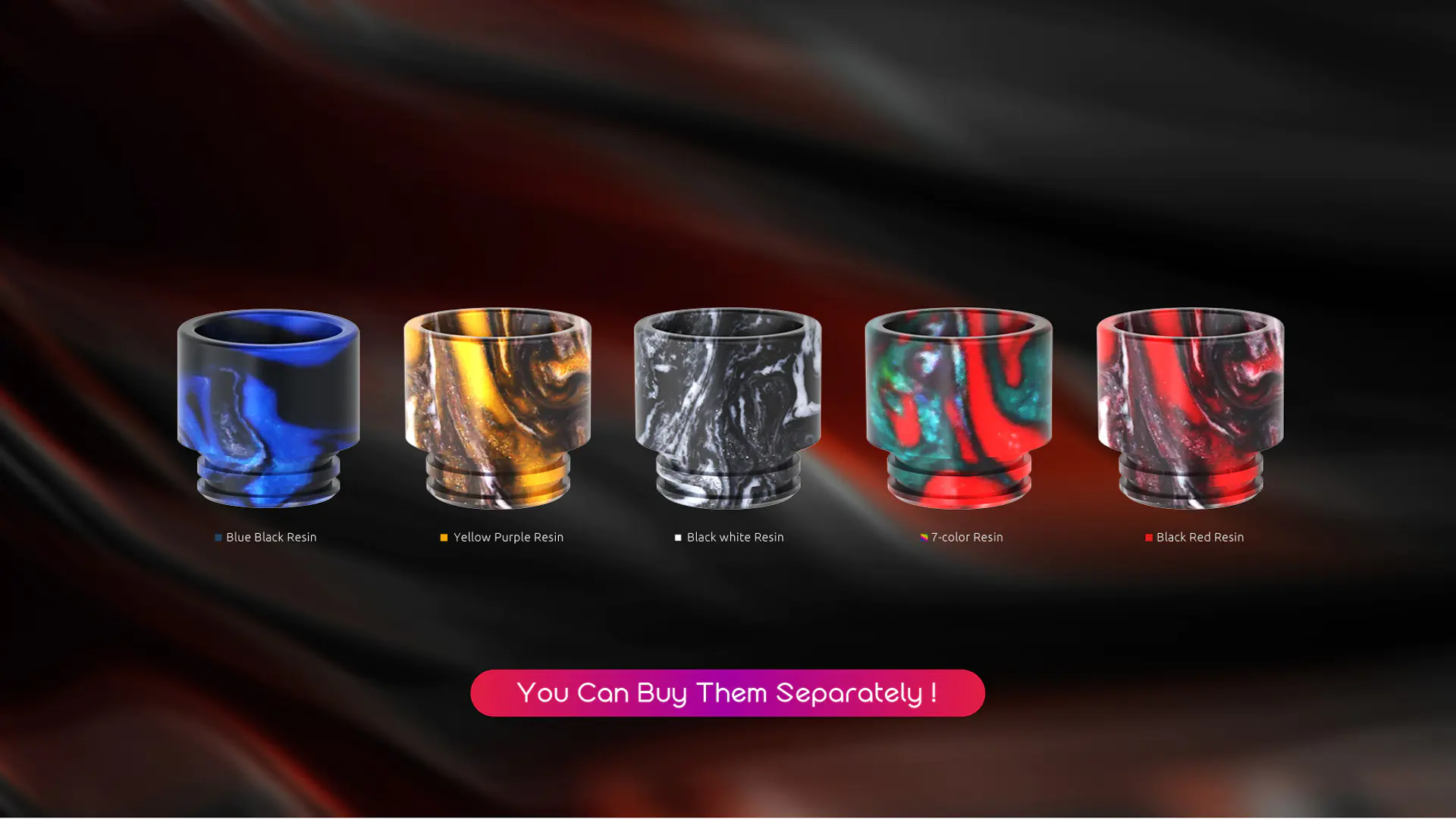 HIGHER TANK BASE
TF tank has higher base than other tanks, which can offer larger room for the coming airflow. Huge vapor, excellent flavor, you can own both with this tank!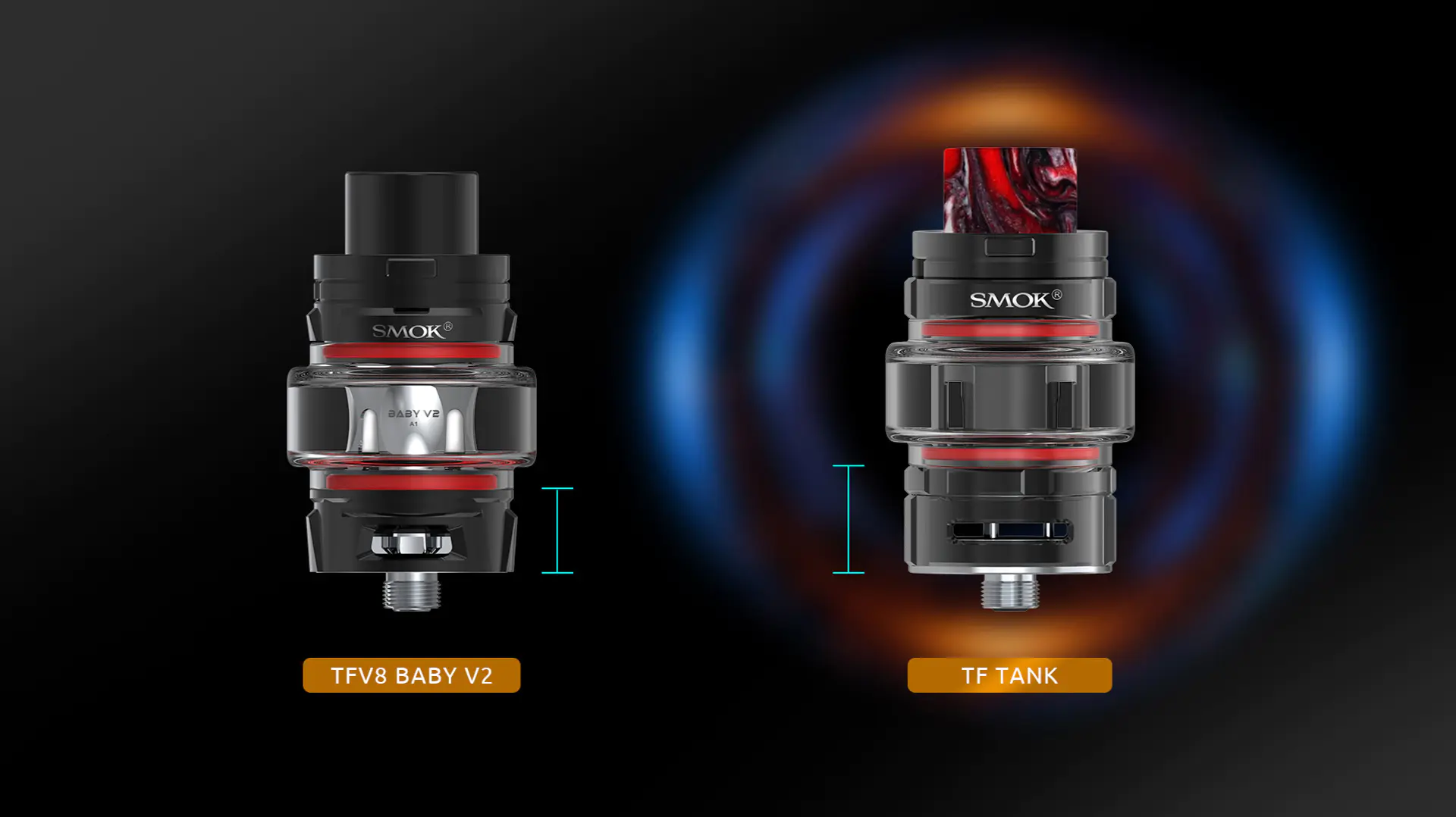 HOW TO FILL WITH E-LIQUID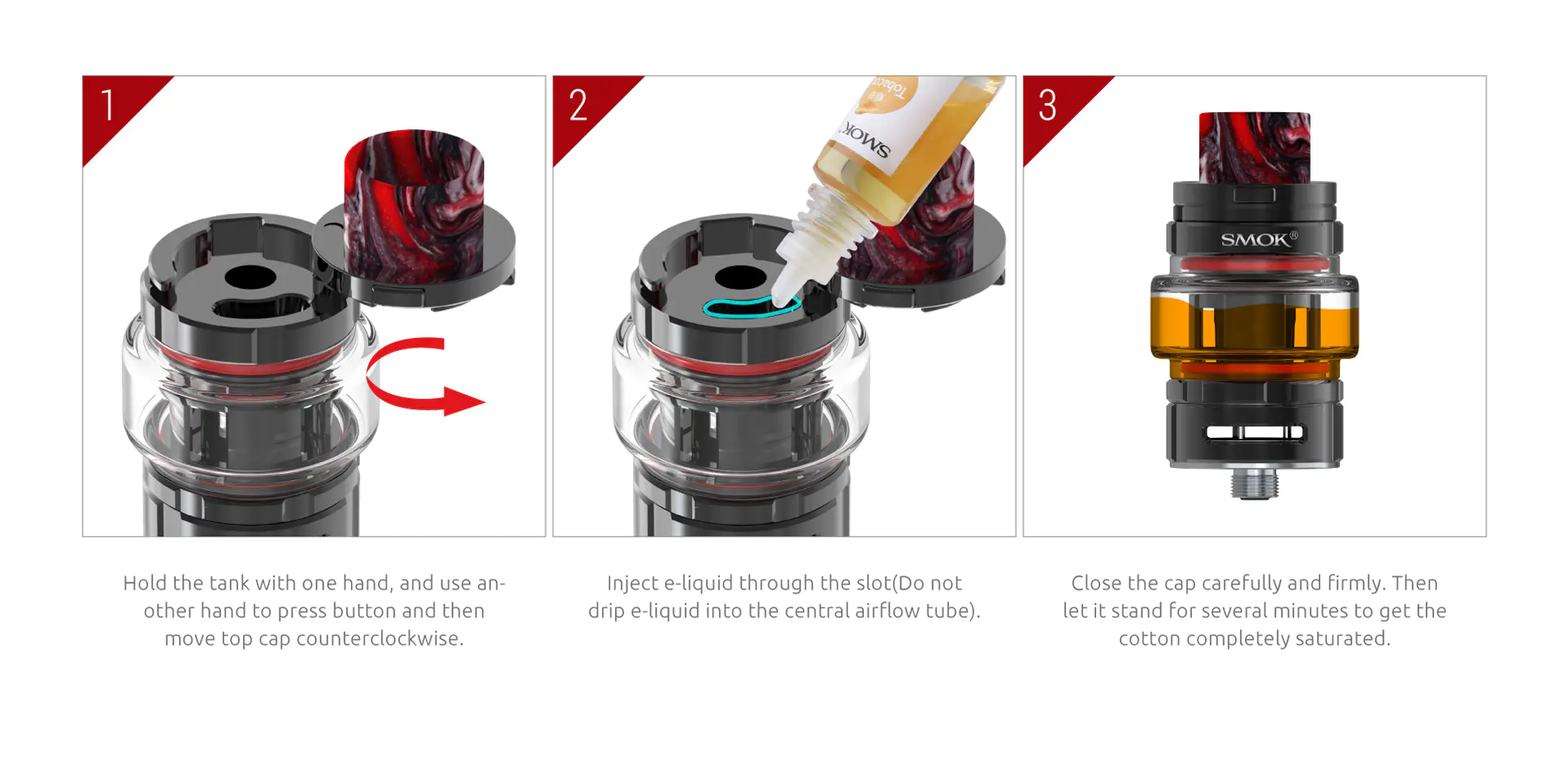 Share
View full details