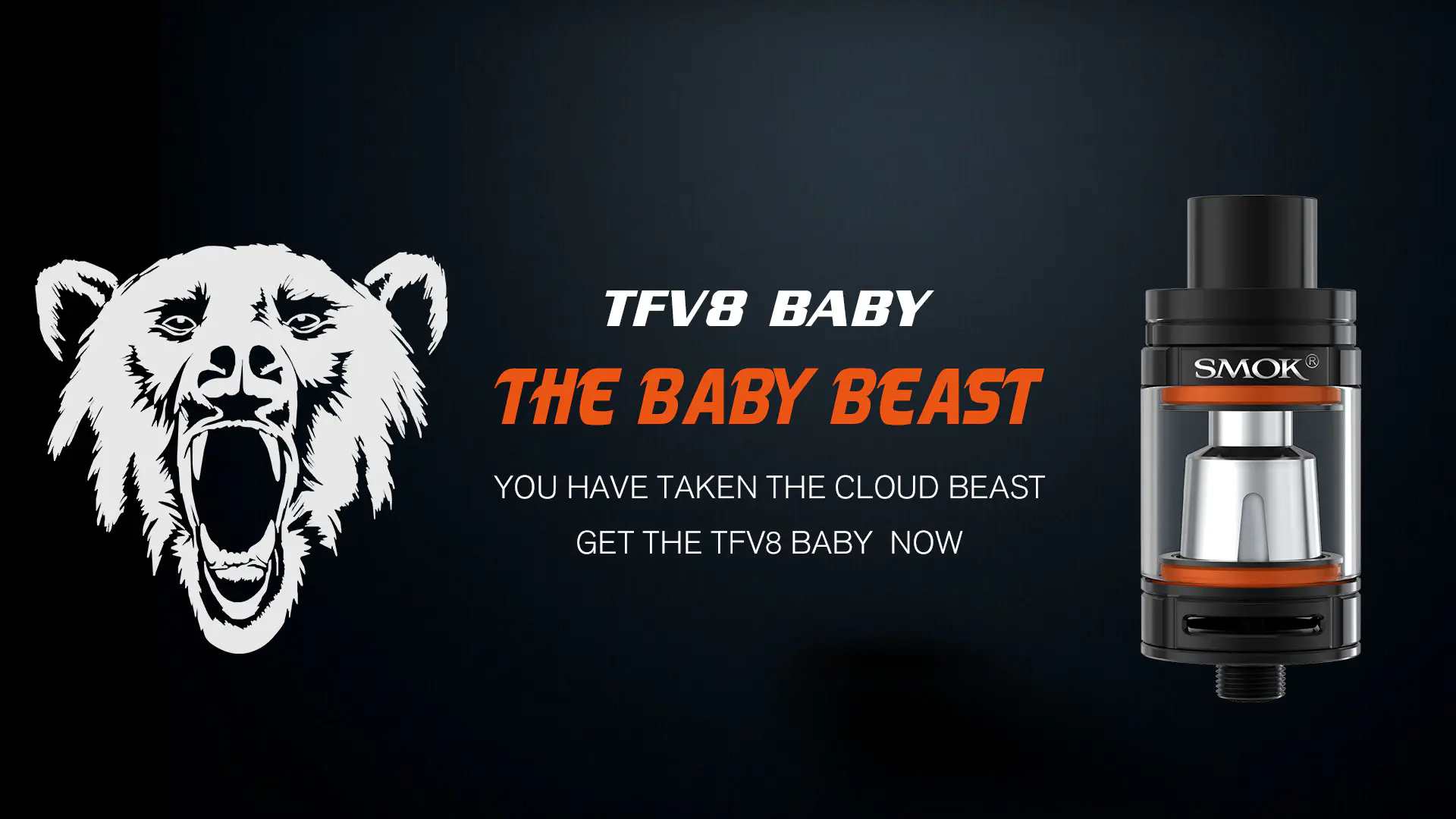 TFV8 BABY & TFV8 BIG BABY
TWO EDITIONS FOR YOU
TFV8 Baby, which size is 1/3 smaller than the Cloud Beast - TFV8. Meanwhile, its airflow system: the 
bottom pair air-slots, the air chamber, the drip tip, are re-designed after precise calculations and 
optimizations. All those efforts ensure that TFV8 Baby is another Cloud Beast - a Baby Beast.
TFV8 Big Baby is the enlarged version based on TFV8 Baby, both its 5ml e-juice capacity and 
more vapors will let you enjoy pleasant vaping time.
Two editions, two experiences for you.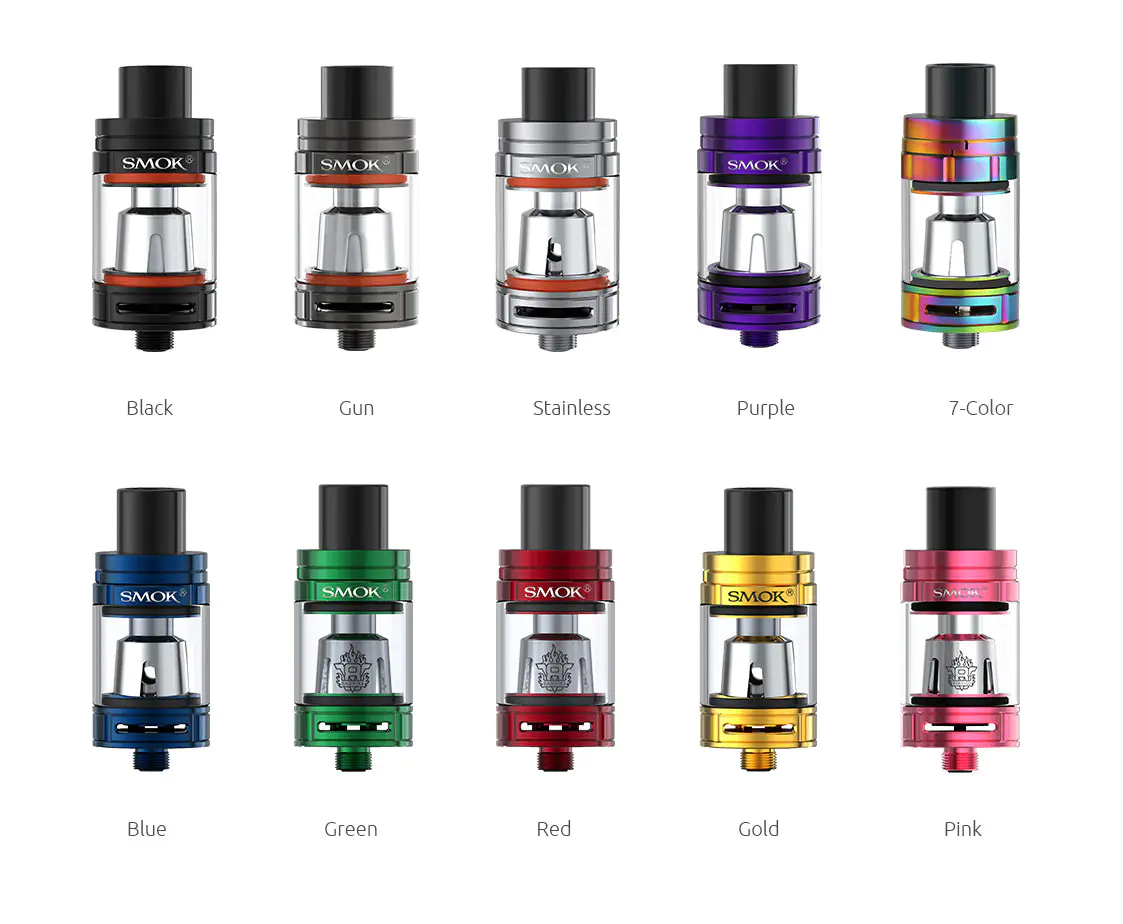 GLASS TUBE—MORE OPTIONS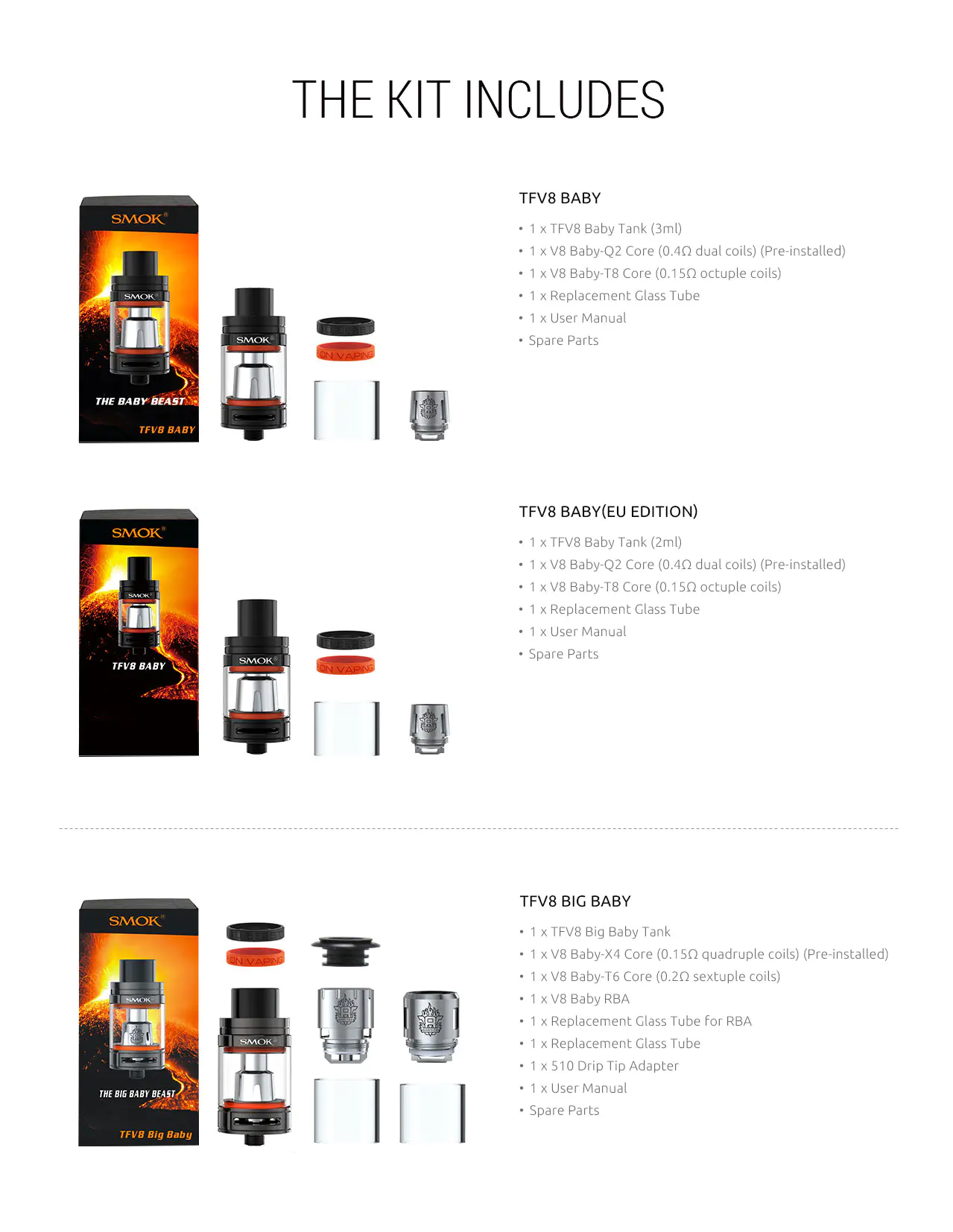 SPECIFICATIONS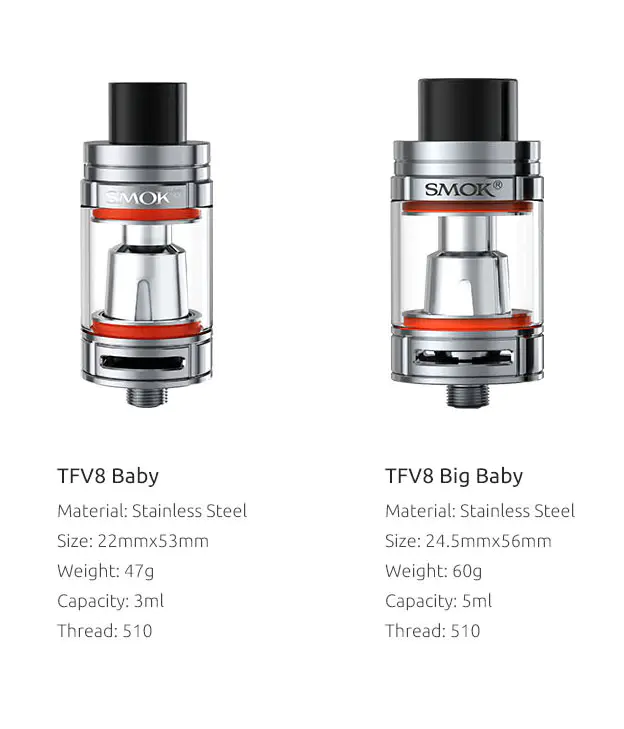 CONTRAST


TFV8(24.5*69mm) VS TFV8 BIG BABY VS TFV8 Baby(22*53mm)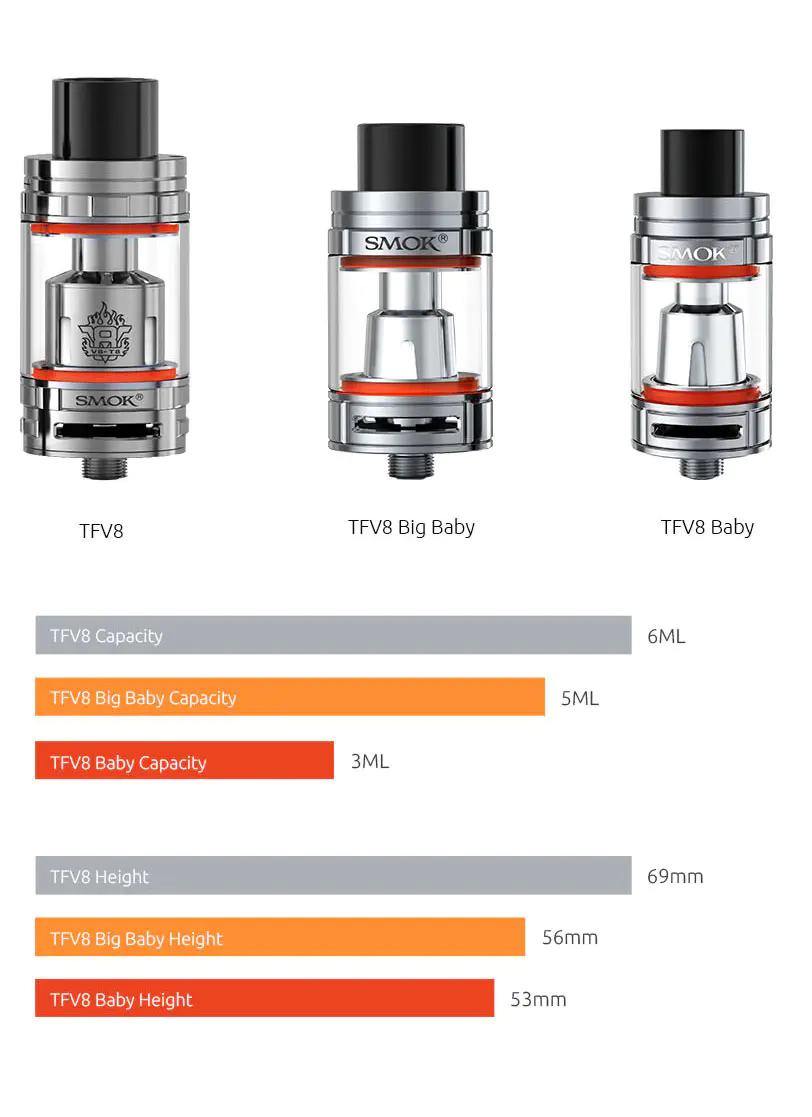 SCHEMATIC DIAGRAM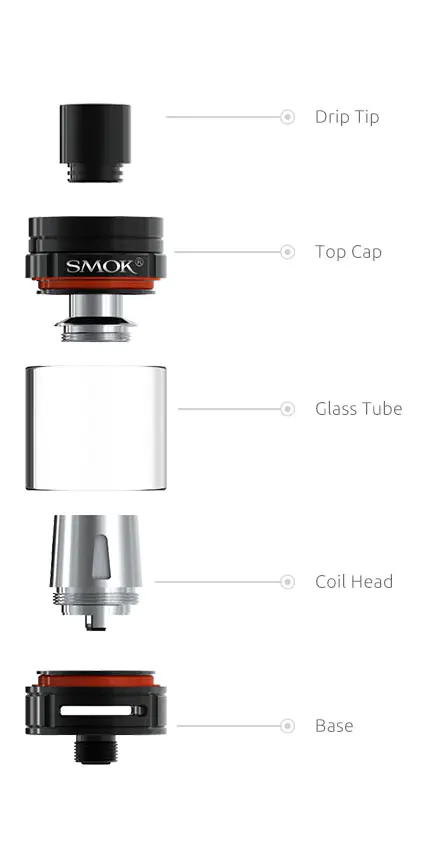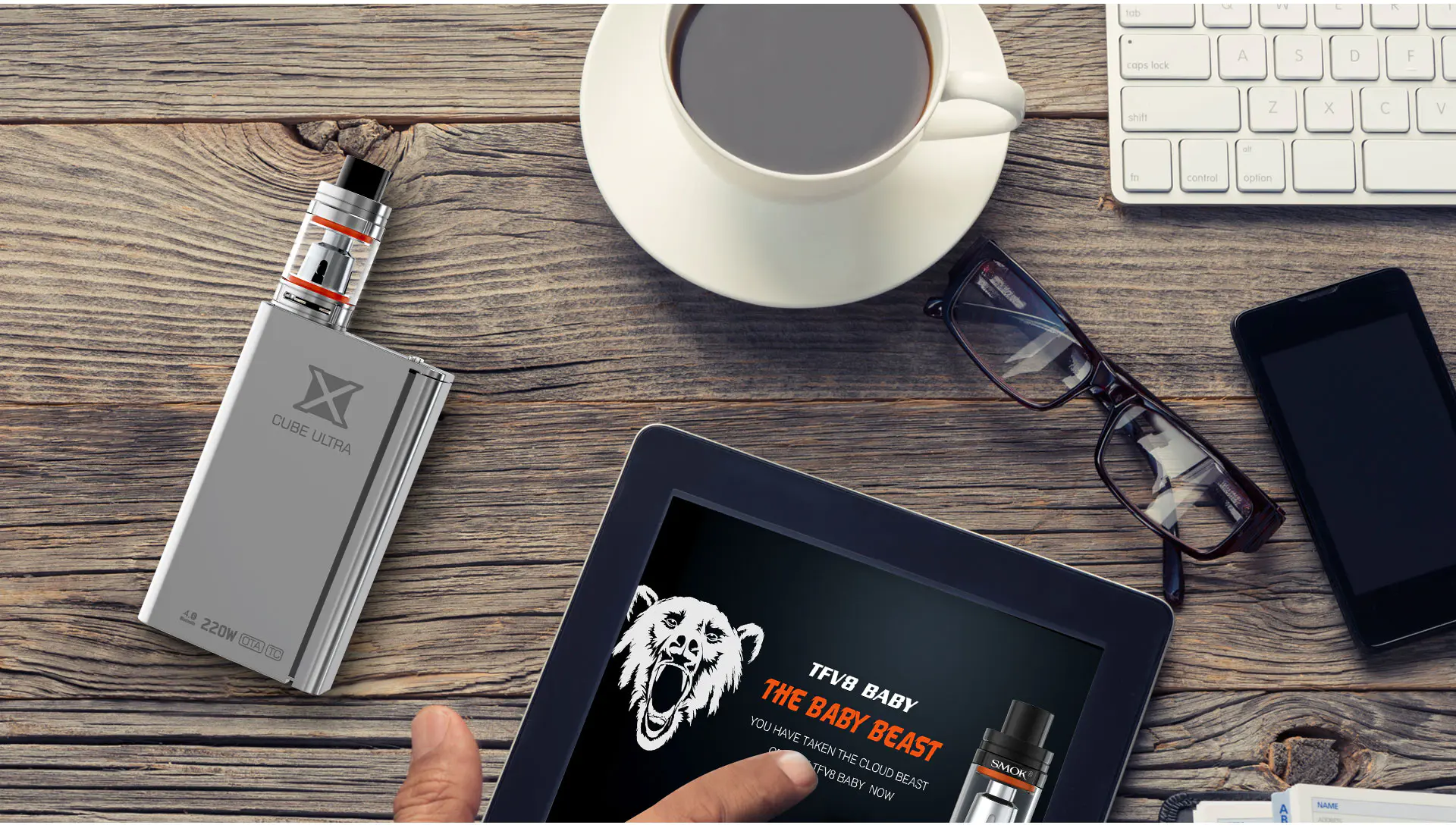 TFV8 BABY BIG FAMILY
MATCH WITH BOTH THE TFV8 BABY AND TFV8 BIG BABY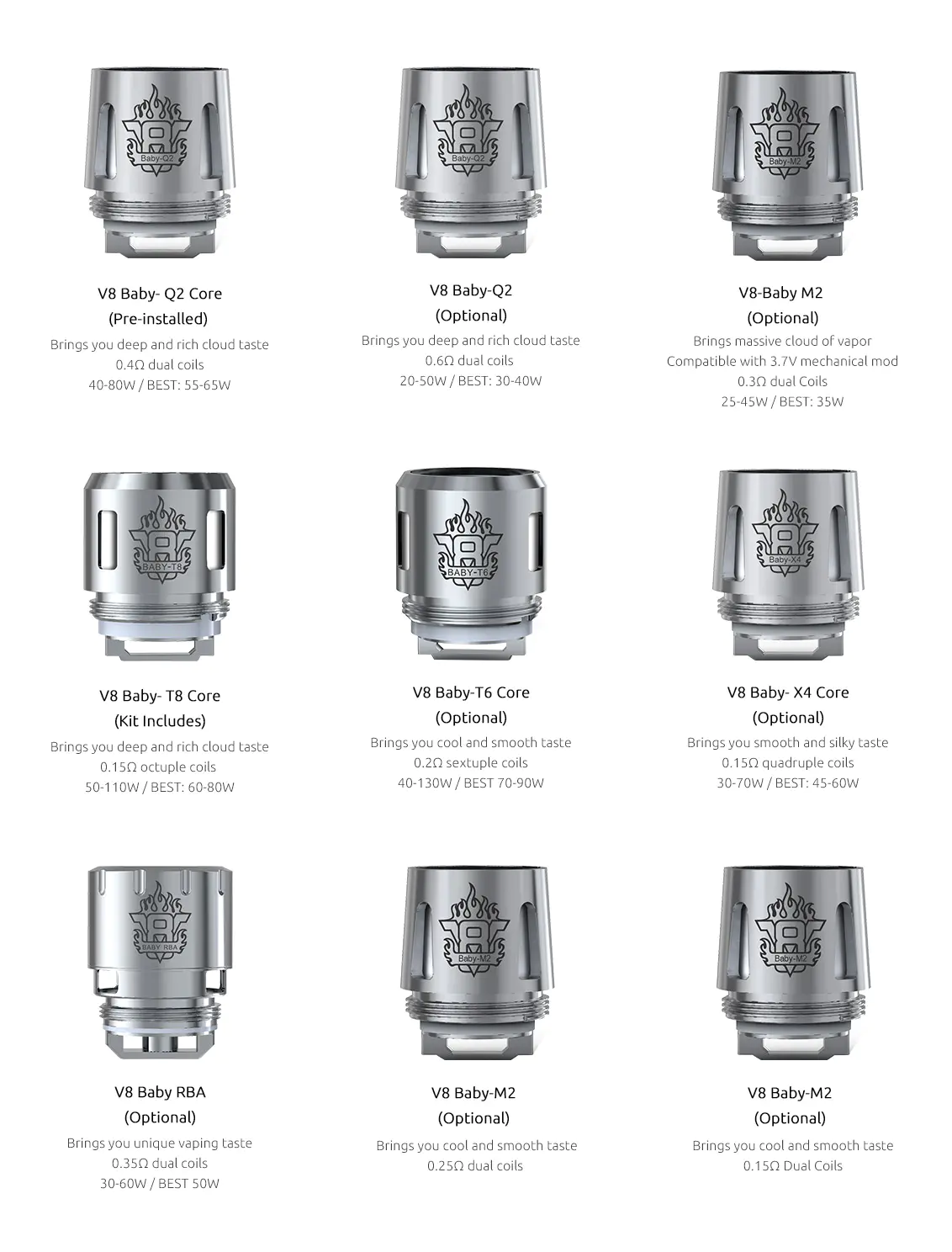 DRIP TIP INTRODUCTION


Re-designed bottom pair air-slots, air chamber and drip tip provide you with powerful draw effects.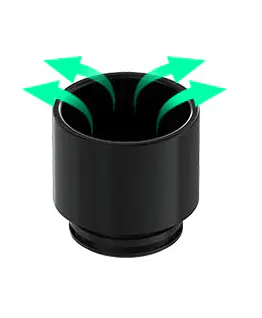 ADJUSTABLE AIRFLOW SYSTEM


Bring you an extremely open draw. Airflow can be adjusted freely by turning the ring at the base of atomizer.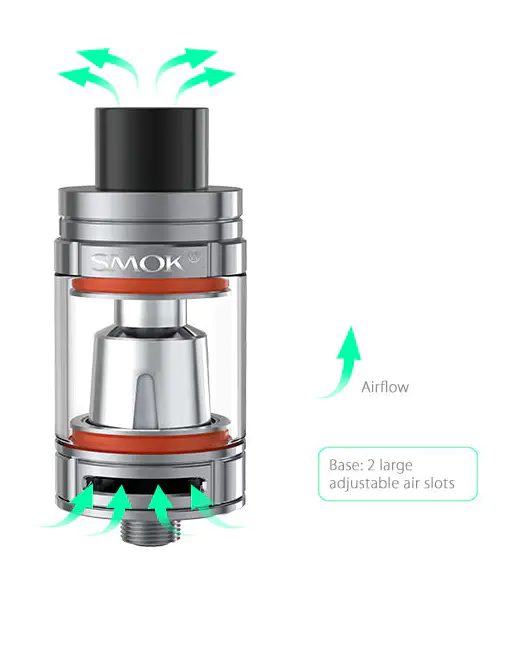 TOP REFILL SYSTEM


Top refill system makes filling as easy as it gets.
Leak proof e-liquid slot can significantly solve leaking problem.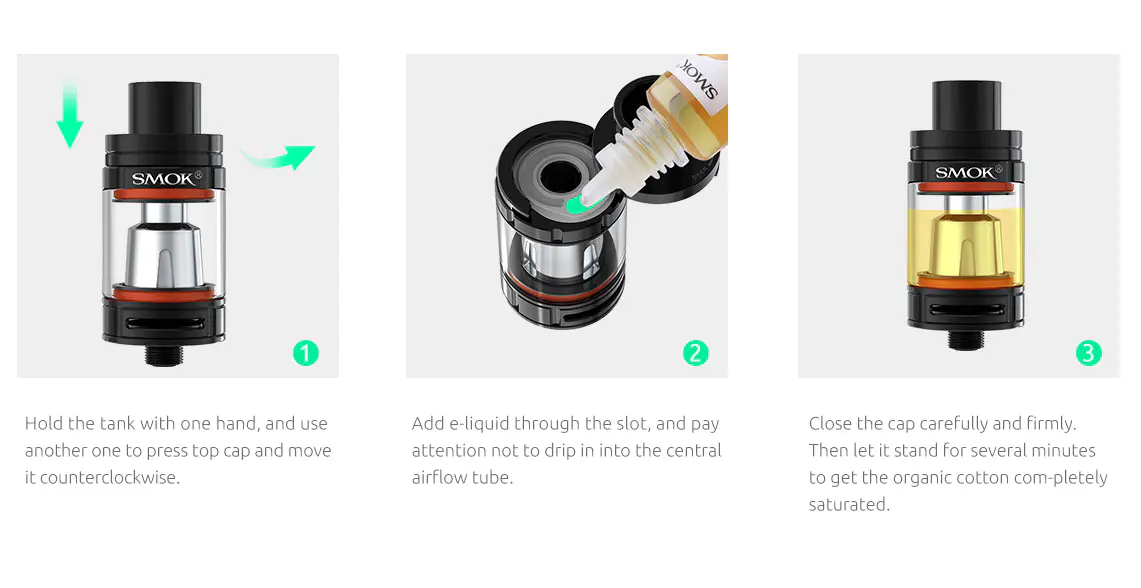 HOW TO BUILD THE RBA


1. Before starting make sure your hands are clean.
2. Taking RBA deck apart.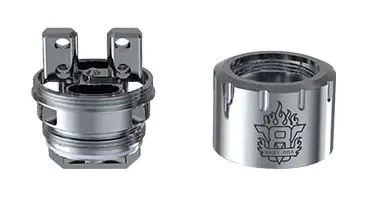 3. Installing and positioning the pre-wrapped coil. Place the coil between the posts and wrap the ends 
around the screws and tighten up, once all in place make sure the coil is fixed in the center and lined 
up with the air hole, and also make sure the coil is NOT touching the base.
4. Cutting the ends of wire off.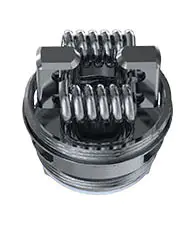 5. Cutting a strip of cotton and make sure it's not too much and not too less.
6. Inserting the cotton, and placing it in the middle.
7. Cutting the cotton at an angle and make sure it's not too short and not too long.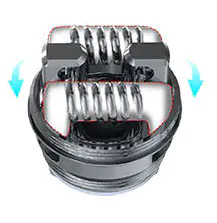 he Smok V8 Baby Q2 Replacement Coils, resistance is 0.4ohm, the vertical Baby Beast Q2 Coils will bring you better taste flavor when operating at a lower wattage, can work at 40W to 80W, best work at 55w to 65w. brings you a deep and rich cloud taste. this is dual coils, wicked with top-shelf pure organic cotton and thoroughly for quality so you are guaranteed the absolute best experience. 5PCS per pack. Smok tfv8 big baby beast coils only can work on TFV8 Mini Tank and TFV8 Big Baby Tank.

0.4ohm Dual Coil, 40-80W, Best 55-65W
0.6ohm Dual Coil, 20-50W, Best 30-40W
5PCS Per Pack
Fit For TFV8 Baby, TFV8 Big Baby
Package Contents:
1*V8 Baby-Q2 Coils(5PCS/Pack)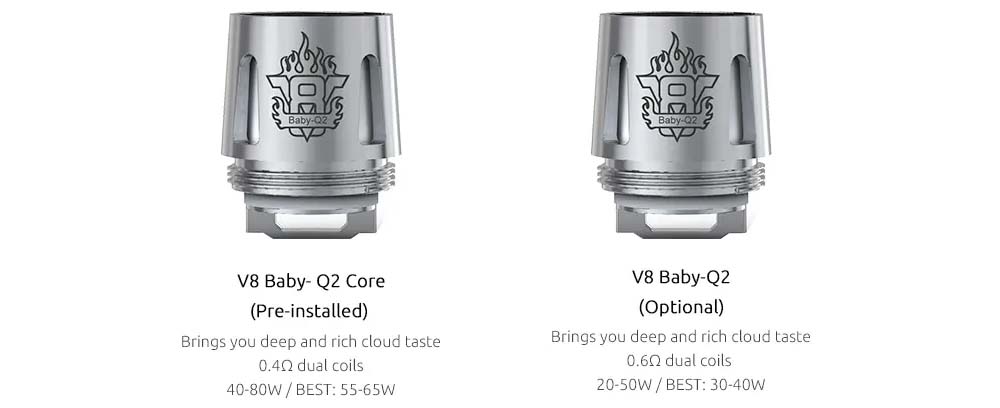 Share
View full details